Don't miss our Annivesary Celebration
Meet our newest Partner Family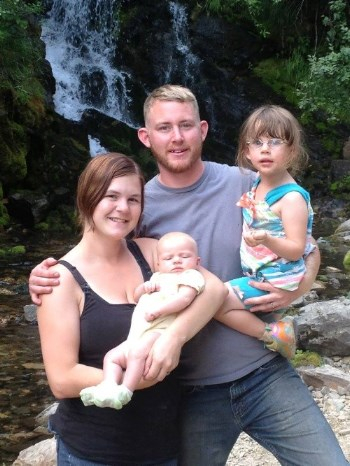 Chris, Sharayah, Kara, and Alanna; we are the Ballas family. Sharayah and I met while in youth group at the First Baptist Church in Stevensville. We got married about 7 years ago and have moved quite a few times due to my military service. We moved back to the Bitterroot a couple years ago.
Making the move was not easy.  My parents supported our decision to move back to Stevensville by offering me a job with their company, Remote Power Systems the loft area of their home with Kara who is now 4 yrs old and our 2 year old daughter Alanna.  Sharayah has devoted her time to raising our girls and pursuing her studies.  She will soon graduate from the University of Montana while I continue to work in the family business.
Sharayah and I are already fulfilling our sweat equity commitment with Habitat by working on the Hamilton build and at the ReSale Center.  We are so excited to start working on our own home.
Being given this opportunity to raise our girls, in our hometown close to so much family, and in our own home makes us very proud.  We are so grateful to be given this opportunity to partner with Habitat and the community.
We will be building the Ballas family home in the Twin Creeks subdivision in Stevensville. Construction will begin in May. If you are interested in volunteering please contact Erin volunteerhfhrc@yahoo.com for more information.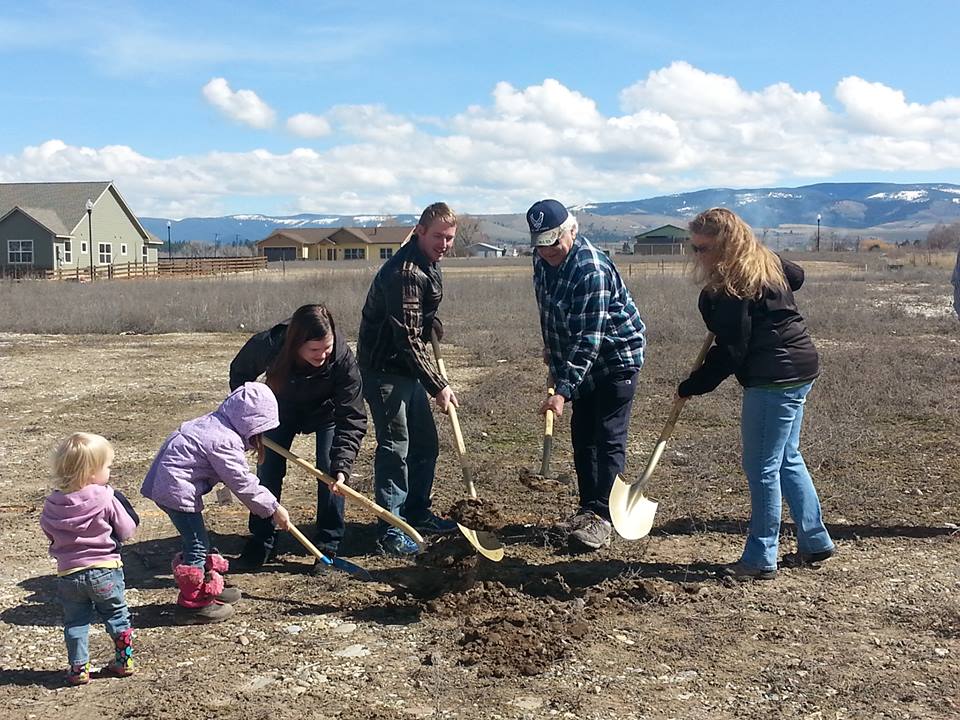 Tickets for our Second Annual BBQ Bash and Raffle now on sale!
Go to the News & Events tab, Events Calendar and click on the July 30th event in the calendar to purchase tickets online.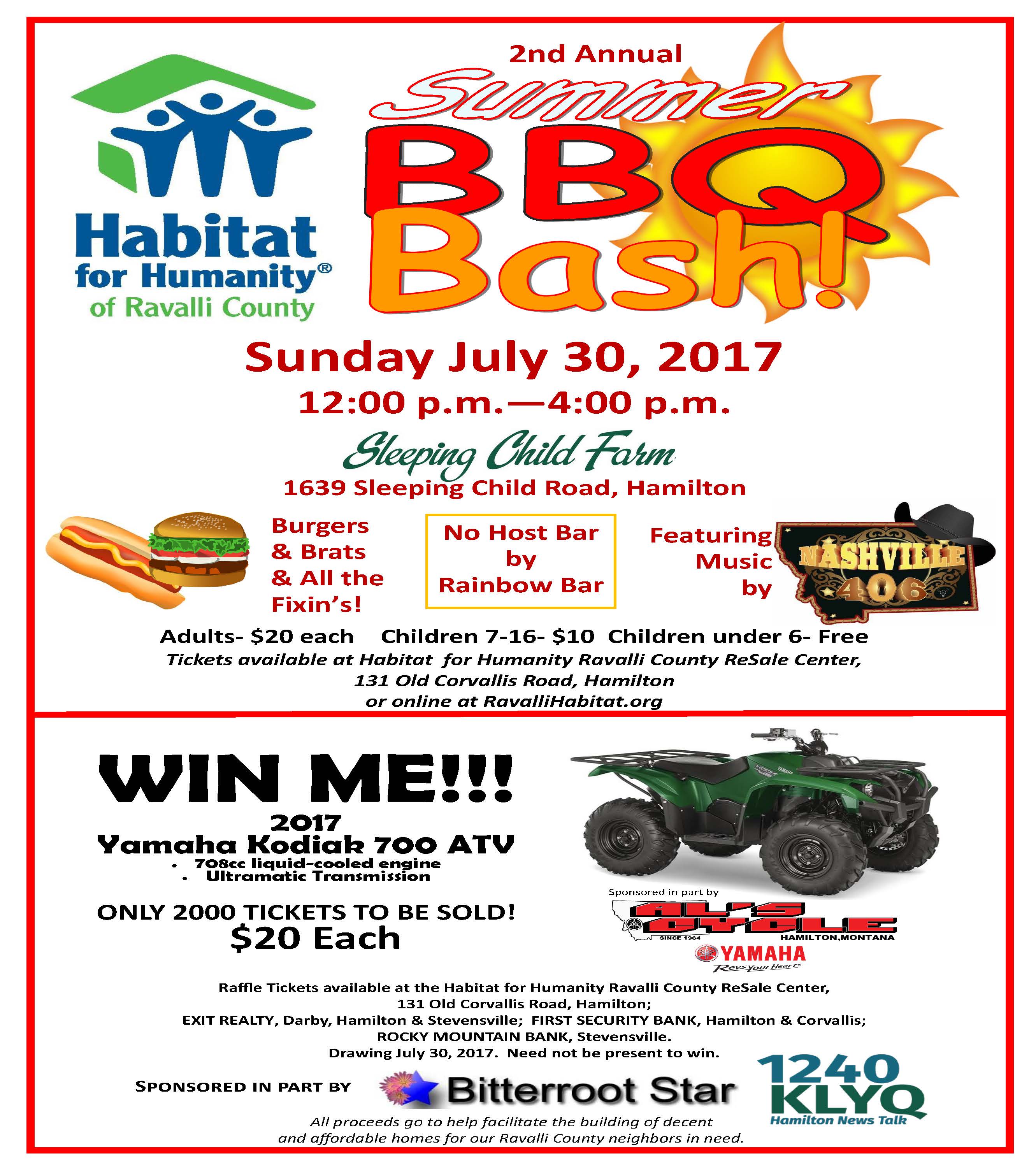 Thrivent Choice
We are pleased to announce that Habitat for Humanity of Ravalli County is now affiliated with Thrivent Financial's Thrivent Choice® program. By directing Choice Dollars®, eligible Thrivent members can recommend which nonprofit organizations they feel should receive charitable grant funding from Thrivent. If you have Choice Dollars available to direct, please consider directing to Habitat for Humanity of Ravalli County. We plan to use Thrivent Choice grant funding to help with future builds. We will provide you with updates in the coming weeks. To learn more about Thrivent Choice, visit Thrivent.com/thriventchoice. Or call Thrivent at 800-847-4836, and say "Thrivent Choice" when prompted.